Warrants on Timeline
---
The timeline is a nifty view to stay up to date on your cashflows without diving into a detailed report. It gives you instant access to a company's investment and valuation history. Read more on the timeline here.
Imagine buying a lottery ticket, and it turns out to be worth a million dollars. However, you never found out about the "golden egg", as you got busy in other important work and forgot about the ticket's existence! Warrants are a bit similar, just that they are issued by your portfolio companies (so they're likely to be much more valuable), and have longer expiry periods that can easily span years, if not decades. In the latest release, we've made it possible to track warrants so that you always encash the next million dollar check.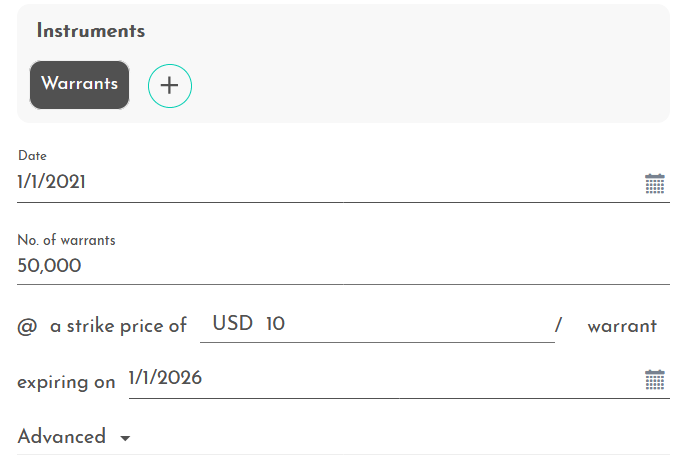 a. Track your Warrant details
Fundwave's new warrant tracker enables you to record key clauses like the strike price and expiry date. You can also track their valuations and view their impact on your portfolio IRRs.
Learn more on how to record unexercised warrants here.
Navigation made easy
---
It's now easier to navigate between all the Fundwave apps. Now approve portfolio KPIs on the Jcurve Portfolio Management app and jump to the Fund Administration tool to generate your quarterly investor report.


b. Navigate between Fundwave apps
Advanced Settings on KPI submissions
---
We're making metrics, text updates and files even more flexible, making KPI submissions for your portfolio companies smoother. A few examples of what you can do:
Mark a metric, or a file request as required.
Specify character limits for each qualitative update that your companies submit.
Add descriptions for each metric, text update and file request.

c. More flexibility on KPI requests
…and much more!
---
Investor notifications: 'Watch' for new users is now enabled automatically on the investor portal.
and 42 other bug fixes and improvements.