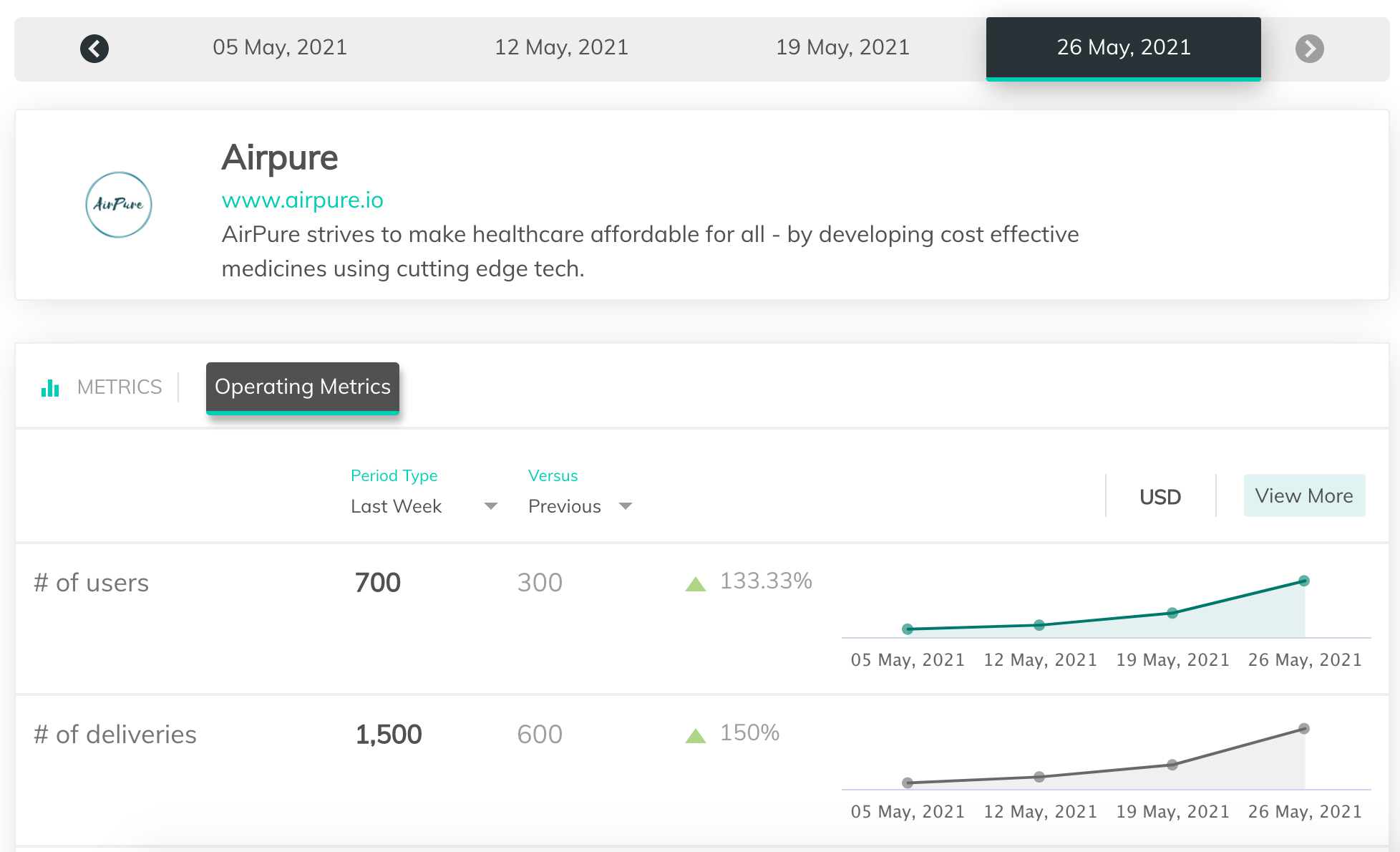 As an investment manager, you likely have a visibility problem. You've put faith in a bunch of founders and invested in their moonshot startup. Do you know exactly how they're performing at a given time?
Most managers solve this problem by tracking important KPIs that measure the company's performance using tools like Fundwave. This helps you create an analytical framework for decision making and ensure that your portfolio company is on track to meet its objectives.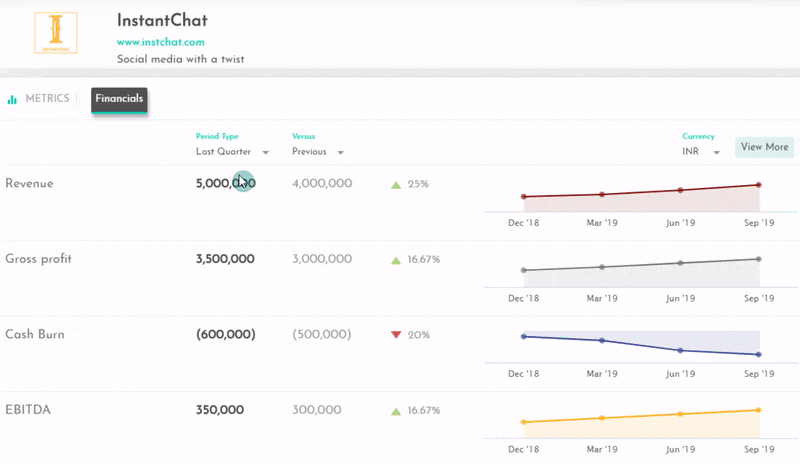 "Real-time" access to the company's progress
---
It's usually sufficient for most investment managers to track performance on a monthly, quarterly or annual basis, typically in line with how frequently they interact with their portfolio companies.
But if you're hands-on, especially with some of your smaller companies where things evolve rapidly, you can now use Fundwave to collect up-to-date performance updates every week, so you don't have to wait till the next board meeting for any key updates.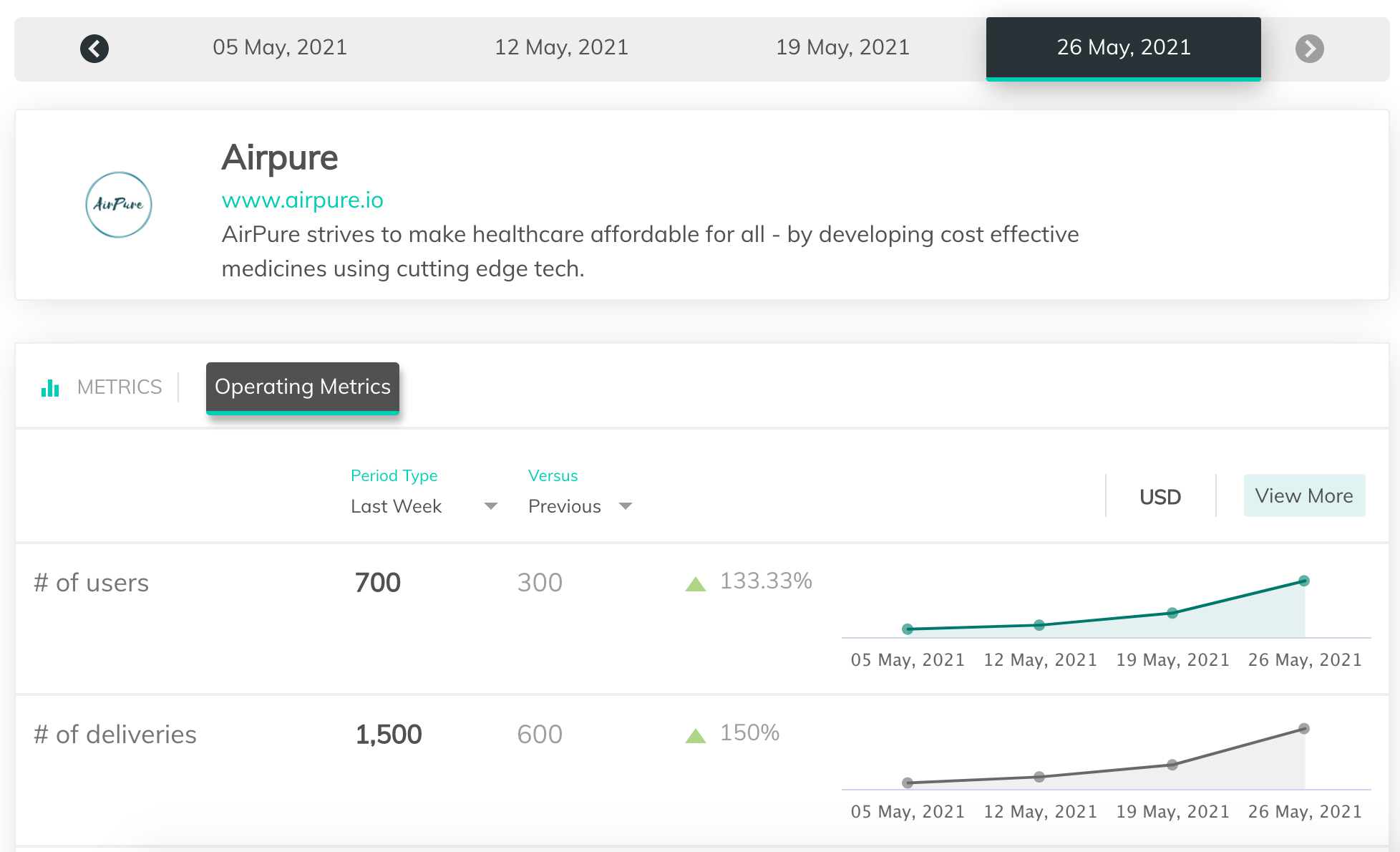 You can also pull these updates easily on your custom weekly reports. Read more about the Report builder add-in for Excel here.
Timing is key
---
KPIs are key to success - after all, if you can't measure it, you can't improve it. Many investors are now monitoring their portfolio company's performance closer than ever, especially in sectors and geographies that are evolving rapidly.
However, it's also important to identify the high-frequency KPIs from the slow-moving ones. For instance, financials are mostly tracked monthly, whereas ESG metrics are best reviewed annually as social and governance policies change infrequently.
Collecting all KPIs every week would divert your company founders' attention away from doing work that would help achieve their goals. Instead focus more on operational and game-changing metrics such as the Weissman score that will give you a more real-time idea of the company's performance (Silcon Valley fan, anyone?).
It's easier to advise your companies and ensure success when you have a clear picture of their progress.
Weekly metrics are now available to all Jcurve Portfolio Management customers. To learn more, check out our help guides here.