Dealflow is a friendly sidekick for your investment team's productivity, allowing you to create a seamless evaluation process for all your incoming deals.
With task automation rules, your team gets a clear framework for evaluating a deal. These rules make it easy for your team to implement common processes and track progress in Dealflow, so your team can accomplish more together.
Play by the rules!
Imagine this: You've finished reviewing the pitch deck for the latest startup on the block, move the deal to 'Initial DD', and instantly a Due Diligence process list magically appears with detailed descriptions and due dates estimates - all without you having to do a thing.
Automation rules will react to actions on your deals like magic and operate across the entire pipeline for all members. Say goodbye to all those extra clicks!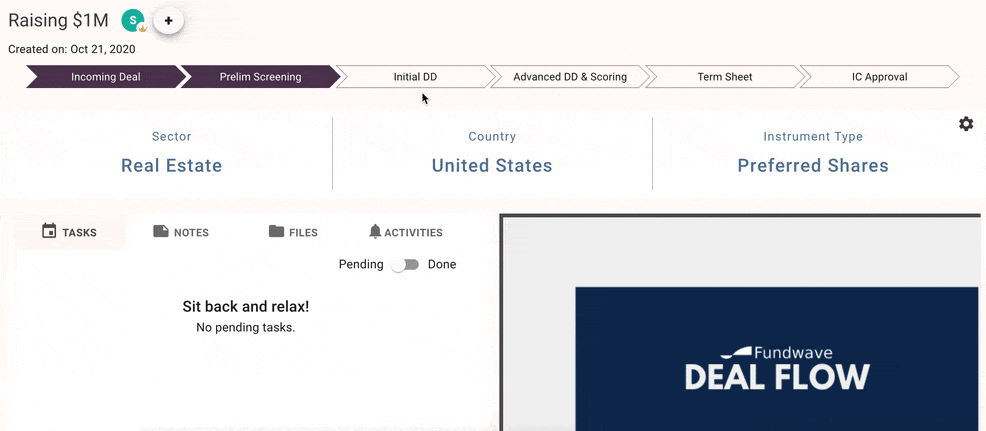 a. New tasks get created automatically
Setting up a task rule is as easy as telling your team in-person next steps on when a deal advances to the next stage. You can provide detailed descriptions and set due dates that your team can track progress against.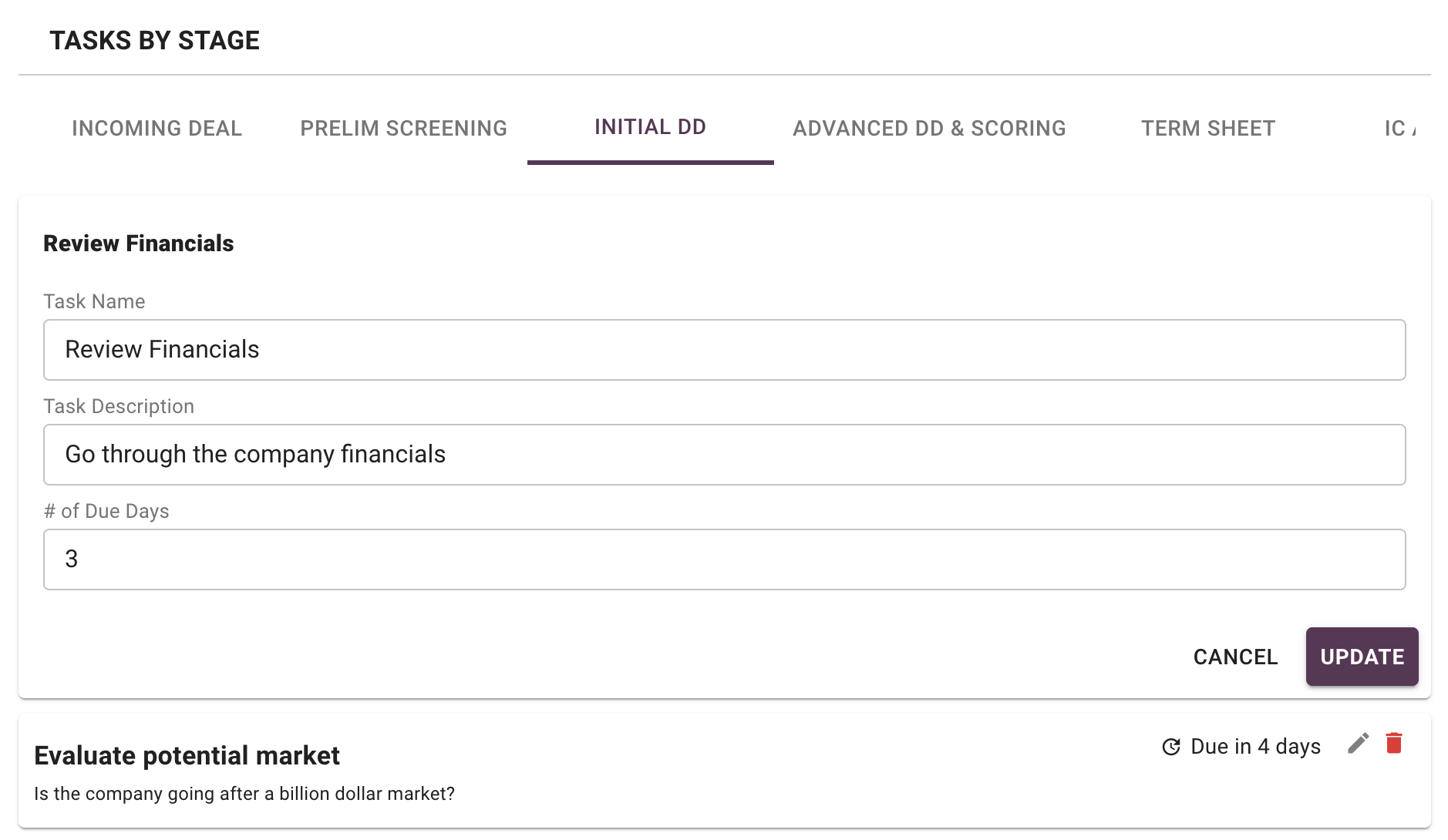 b. Setup task automation rules
Track everything, with less effort
---
You can also view all tasks assigned to you across all your deals in the new 'task view', in order by their due date. To help you plan your day better, your tasks are also visible on the 'calendar view'.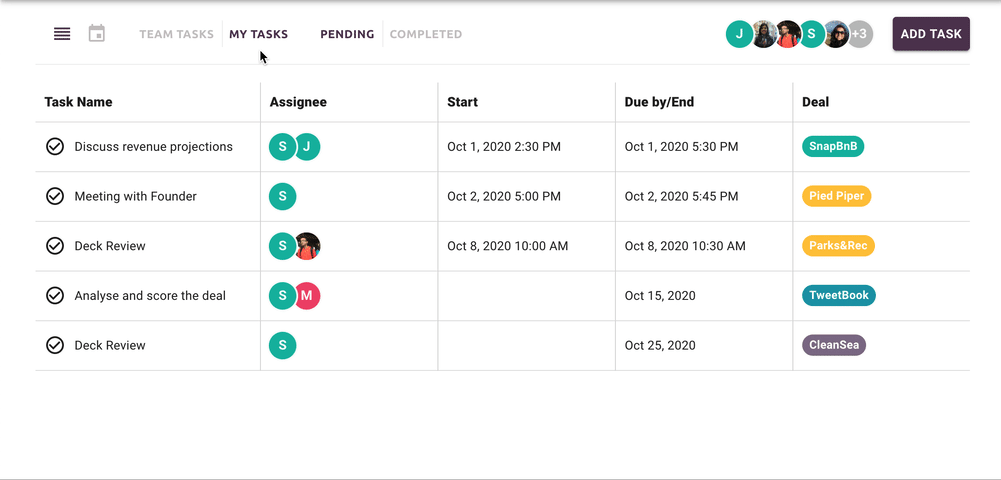 c. Manage all your tasks easily
The task view is also a handy tool for team meetings. As the meeting progresses, managers can add new tasks, assign teammates and due dates, and then everyone can leave the meeting with a clear understanding of who is tackling what.
Automate your Tasks Today
By giving your team structured workflows that are easy to configure, automation rules make it easier to track more of your work in Dealflow and have greater clarity and accountability across all your deals. Sign up for a free trial to get started today.