Add firepower to your productivity this Autumn (or Spring for our friends in the southern hemisphere 🙂) , with all new updates on the Jcurve portfolio management tool. Here's what's new:
1. The Fundwave Feed
---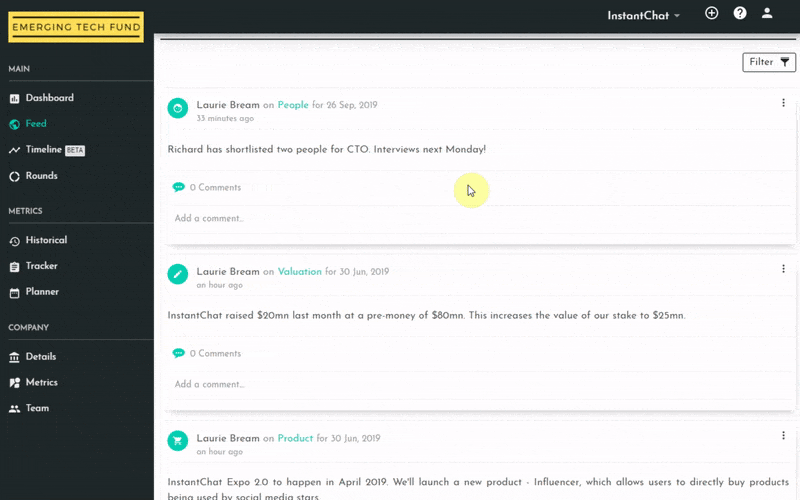 a. Filter updates by tag and date
The feed is your go-to place for everything about the company. Right from customer and product updates shared by the company, to internal discussions on valuation analysis and exit strategy.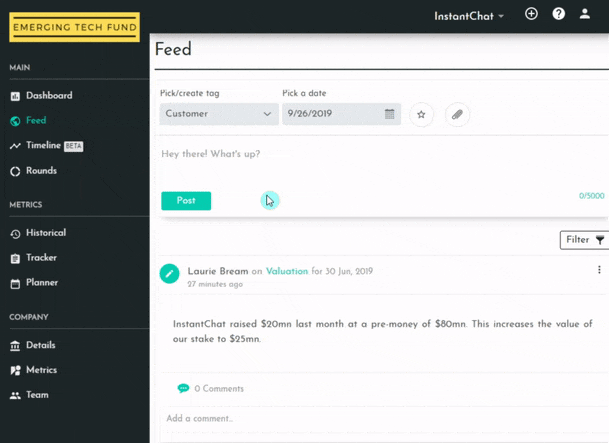 b. All your updates at one place
Need a teammate to have a look? Have them join in on the conversation by using an @mention.


c. Notify teammates
2. Bring all your portfolio details together
---
With the improved details, store key information within arm's length. Have ready access to important details such as key people, co-investors, social media handles and more, on any device.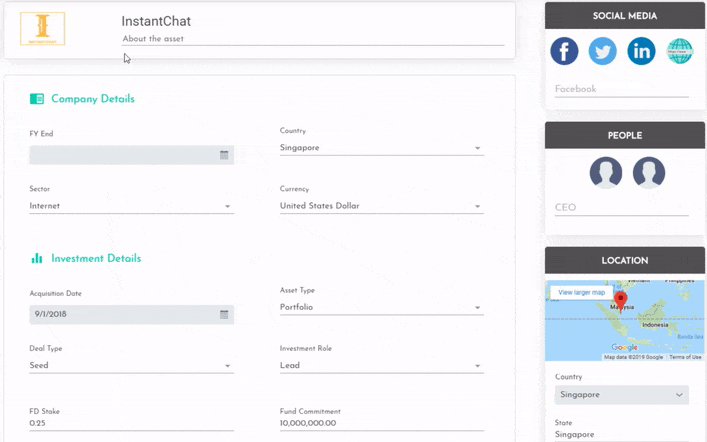 d. Key portfolio details
3. Rounds
---


e. Track fundraising activity
Now keep track of your portfolio company's fundraising activity in a new visually stunning way.
Start by recording the basics - investment date, amount raised, and the pre-money. Go on to mark your participation details and tag instruments issued in the new round.