Teams today are more distributed than ever, and that requires workflows to remain more connected than before to ensure nothing goes amiss. Information flow can become trickier than usual as external stakeholders such as venture partners and portfolio companies enter the conversation. In the latest release, we've tried to make portfolio communication easier for everybody involved.
Keep your team in the loop!
---
Notifications are handy to draw your (or your team's) attention towards important key events.
Now loop in your team members on portfolio KPI submissions and make sure that the right set of KPIs reach the right set of people within your team, automatically.
Tag your investment associates so they can review the KPI submissions each quarter, or include your investor relations team so they know when to generate the next quarterly report. No more manual follow-ups!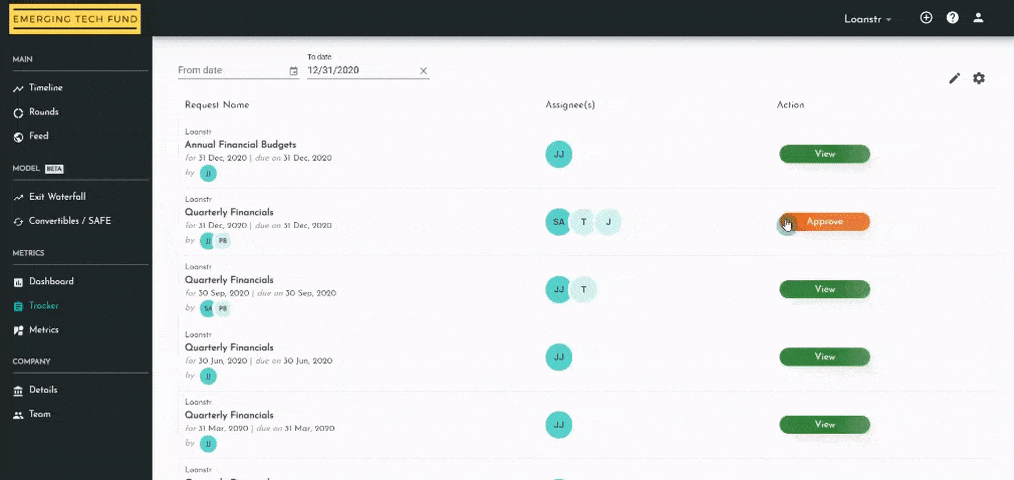 a. Keep your team connected
Connect better with your portfolio companies
---
Jcurve portfolio management is a great way to collect KPIs easily from your portfolio companies and get a better perspective of how they've progressed over time.
Sometimes, the KPI collection process might hit a roadblock and end up delaying your quarterly reports, say if your portfolio company's CFO is on vacation, or gets generally busy with other high priority items, as most CFO's tend to do. ;)
You can now tag other people in the CFO's team and ensure that you continue to get the KPIs on time, always.

b. Request multiple team members to submit KPIs
Make KPI collection a smooth process
By onboarding multiple users from your portfolio companies and providing real time updates to your own team, keep the information train running smoothly. Sign up for a free trial to get started today.