File attachments on Investor capital calls
---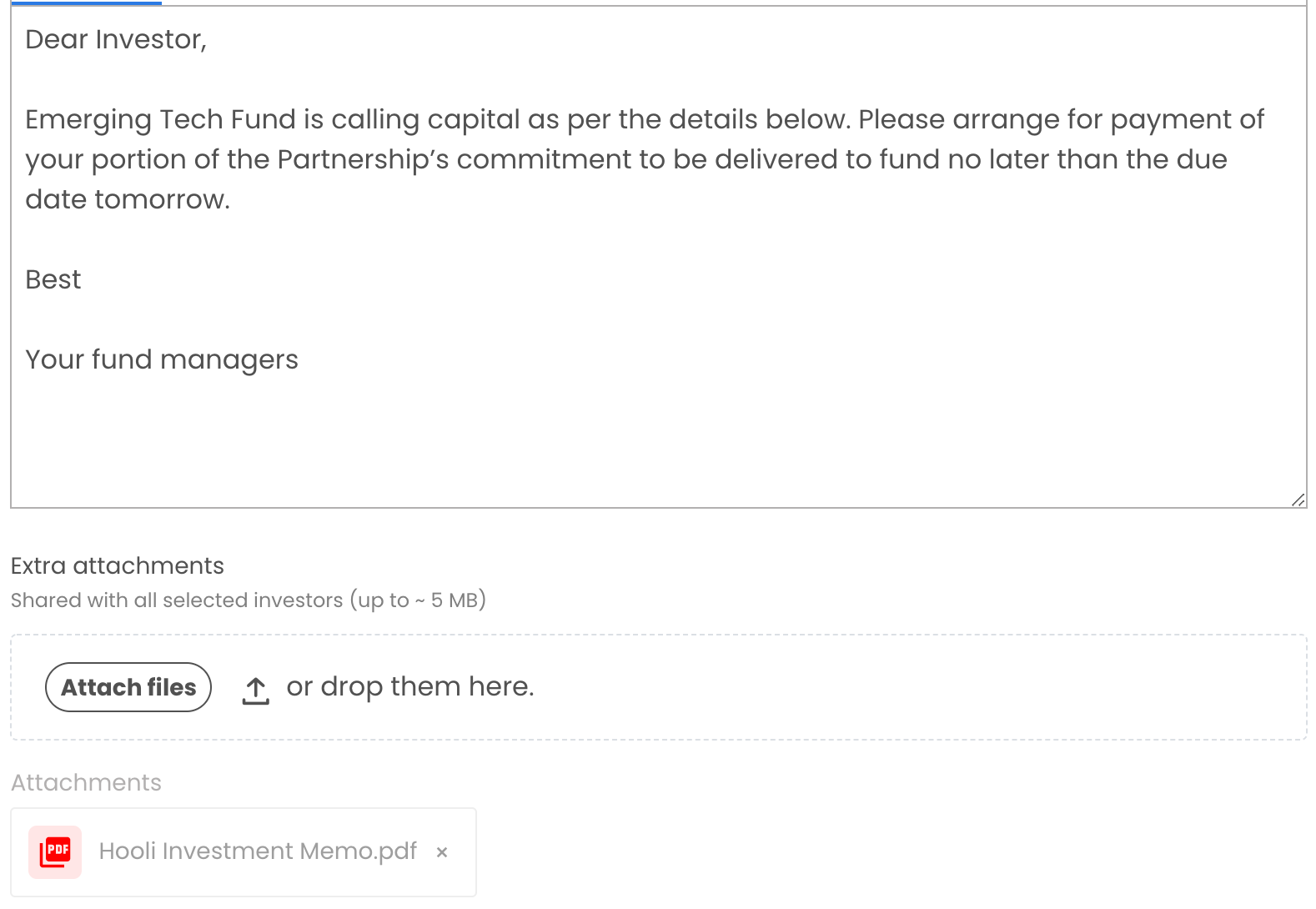 a. Share supporting documents with a capital call
Most funds today use Fundwave to automate their investor capital calls, all the way from allocating capital to investors, to emailing PDF notices to each LP, at a click of a button.
Alongside the generated capital call notice, you can now attach external files like investment memos and expense summaries on the email, making it easier to share any supporting documents with your investors.
Learn more on investor emails here.
Reporting
---
Our team has continued adding more datapoints to the report builder to make your custom reports more flexible.
Support for MacOS: MacOS users can now design custom Fundwave reports using the Fundwave report builder add-in for Excel. 💻
Investor portal contacts: You can now export user details such as name, email and file tags on the investor portal.
Analysis code filters: It's now possible to run accounting reports for a filtered set of analysis codes. eg: Use the code fw.e("analysiscodetypes","Domestic Vendors") in your report loops and variables to get details about 'Domestic Vendors'.
KPI Tracking Updates
---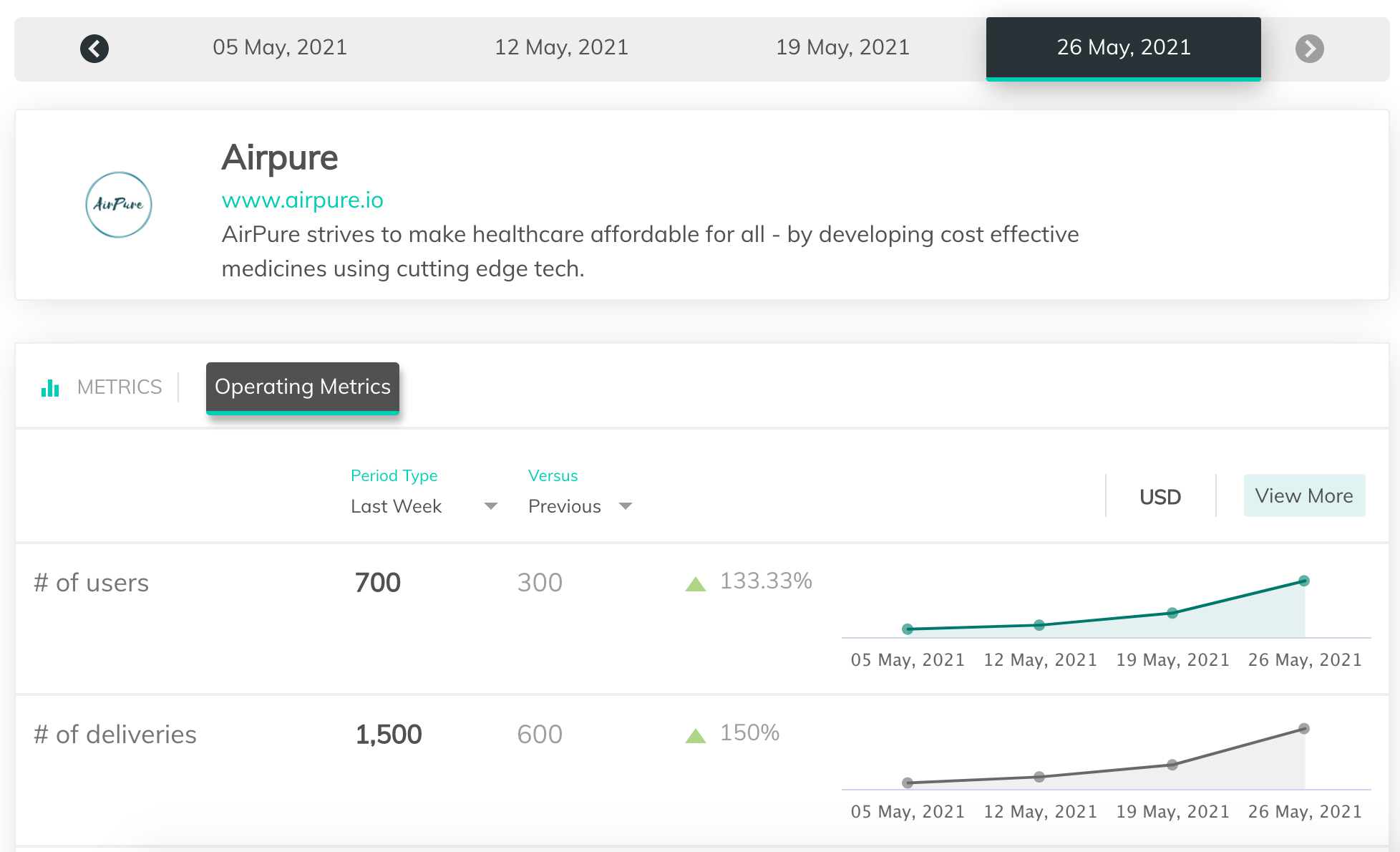 b. Collect KPIs more frequently
Did you know you could control the KPI tracking frequency for your portfolio companies such as monthly, quarterly and annually? It's now possible to collect metrics on a weekly basis as well.
Learn more about creating and tracking KPIs
Deal Filter Updates
---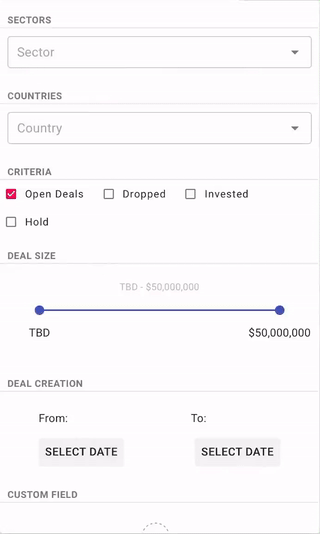 c. Filter deals by custom fields
Deal filters were one of the first things we added to Dealflow. We've tweaked the code to add a couple of major improvements.
You can now filter by custom fields. It's an easy way to slice your pipeline to run some quick analytics.
Dealflow will remember your filters. Let's say you filter your deals, and then close the tab. When you come back to Dealflow, you'll see the filtered deals just like you left them. This works on a per-browser basis.
…and much more!
---
Using our Outlook add-in for Dealflow, you can now directly send over email attachments to Dealflow.
Better dealflow notifications: Team members now get notified when added to a deal task.
and 26 other bug fixes and improvements.