Overseas rounds
---
Stride along your portfolio companies as they raise new rounds overseas. On the timeline view, see different currency amounts for each round, or toggle to see your investments and valuations in your base currency.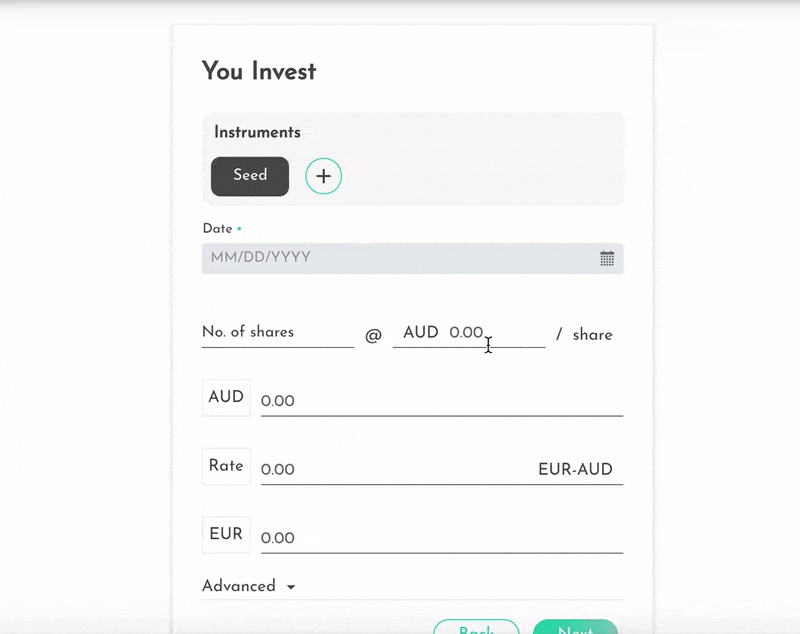 a. Track different currency amounts for each round
Likewise, it is easy to start collecting metrics in the new home currency of your portfolio company. You can still choose to see the numbers in the base currency of your fund.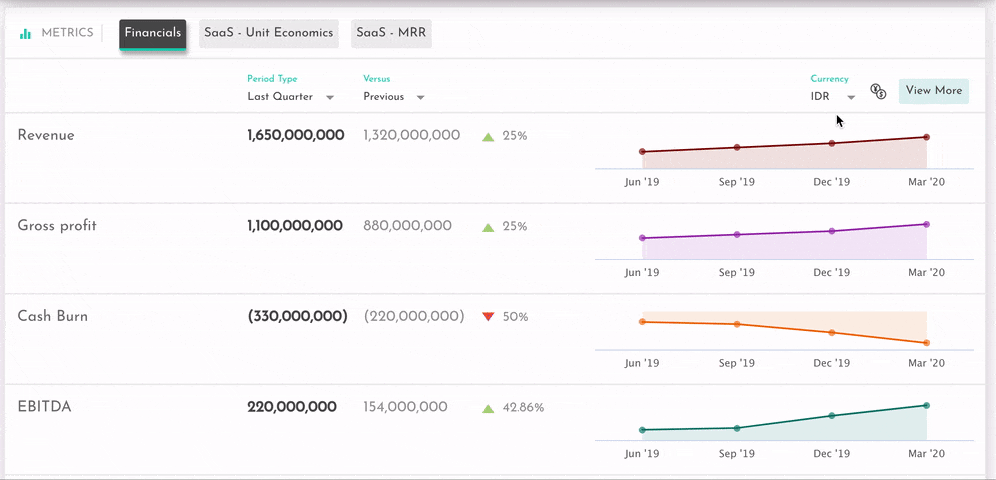 b. Continue to track KPIs in the company's home currency
Exit Waterfall Updates
---
You could already model an exit waterfall to estimate proceeds for each share class based on term sheet clauses for every round. With this release, see your share of proceeds seamlessly.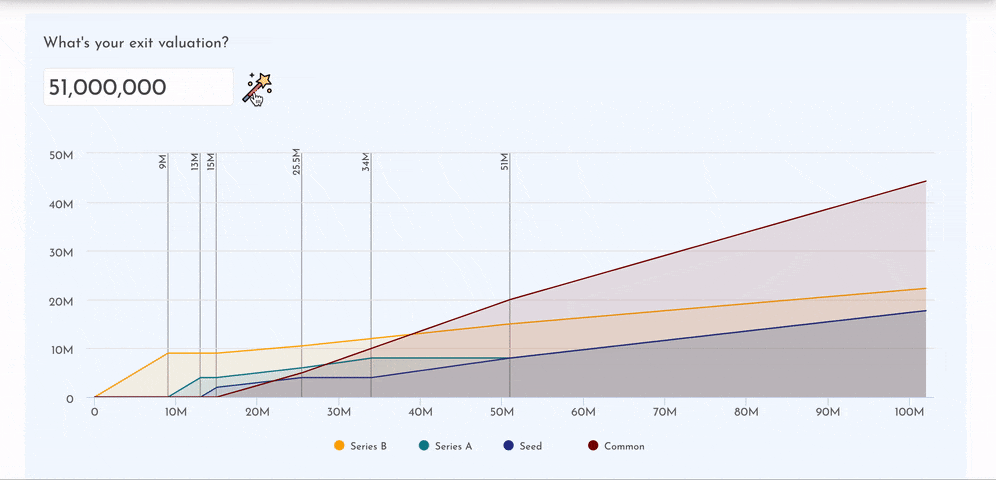 c. Simulate your share of proceeds
…and much more!
---
Custom fields: It's now easier to create custom fields on mobile.
Improved IRRs: IRR calculations incorporate even more edge cases.
and 17 other bug fixes and improvements on the investment timeline and metrics dashboard.