The team that works together wins those coveted deals
---
We built teams into dealflow to help you and your investment team collaborate better. It also helps everyone track the fund's deal pipeline and figure out next steps at a single secure place.
With this release, we decided to improve the workflow around joining and assigning new deals. When working on a deal with multiple members, you can now add them as participants to the deal. To make onboarding effortless, new members can join public deals themselves as a participant.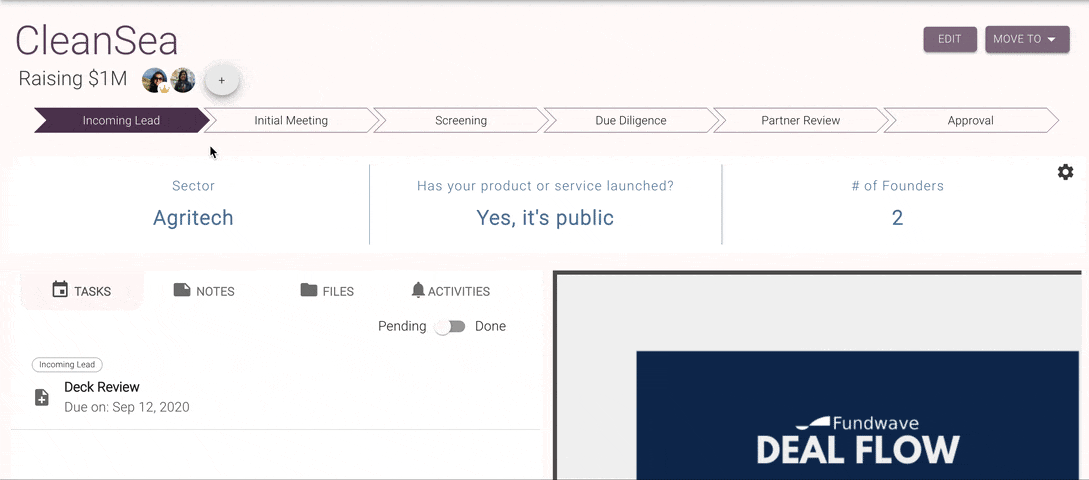 a. Adding deal participants
Re-assign Deals
Sometimes a team member might move out of the organization. With easy transfer of ownership, ensure that your pipeline continues to run smoothly.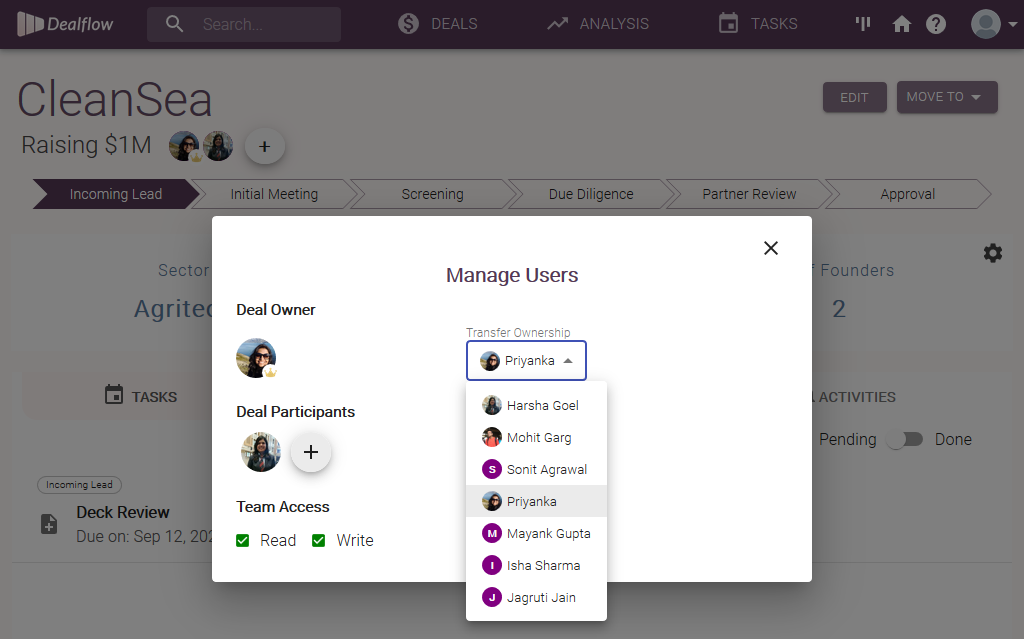 b. Transfer deal ownership to another team member
For your eyes only
Working on a top-secret deal? Have full control over who sees what by marking a deal as private, which allows only the deal owner and the participants to work on that deal.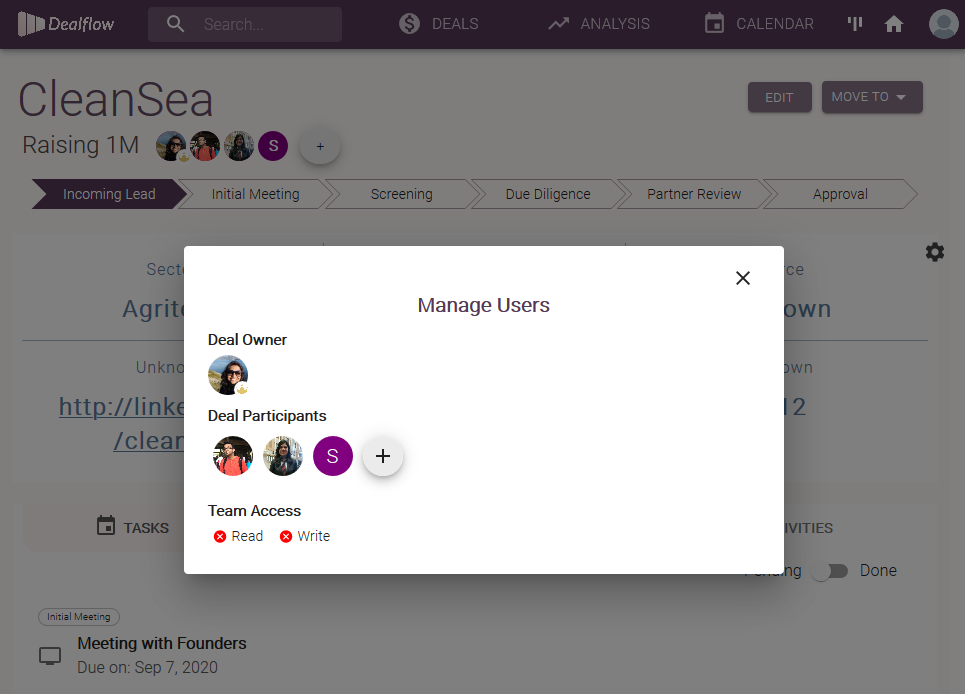 c. Restrict deal access to the relevant team members
Distribute tasks among the team
---
With teams becoming increasingly distributed, remote work has its own new challenges. To get that next term sheet signed, investment teams are now required to attend online meetings, post detailed updates, and work through a huge list of interdependent tasks without the comfort of good old face-to-face interaction.
With Tasks on Dealflow, assigning members and due dates is easier than ever. When creating a task, quickly add members and due dates that will then appear in your task view, as well as in the tasks tab for a particular deal. Ensure that everyone has a clear understanding of who is tackling what, and that nothing slips through the cracks when pursuing your next red-hot deal.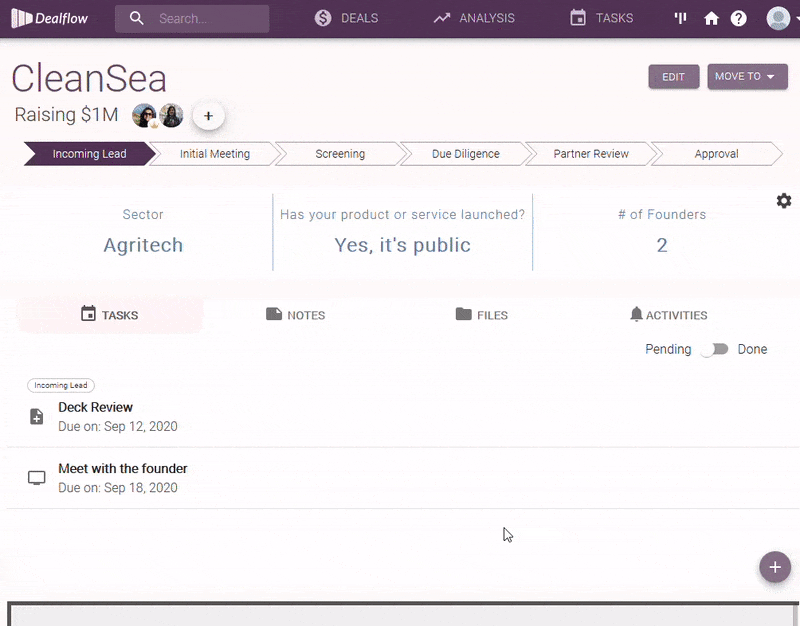 d. Assign tasks for better accountability
Get Started with Tasks Today
When teams have clarity on their work and objectives, there's no telling what they can accomplish. See for yourself how Fundwave Dealflow can make a difference to your fund's investment operations. Sign up for a free trial to get started today.