How terms across share classes impact your exit proceeds.
With the new Exit Waterfall in Fundwave, visualize exit proceeds for your portfolio investments at a tap. As convertible notes convert to equity and incoming investors are issued new share classes with their own liquidation preferences and participation caps, the Fundwave exit waterfall simulates proceeds for each share class.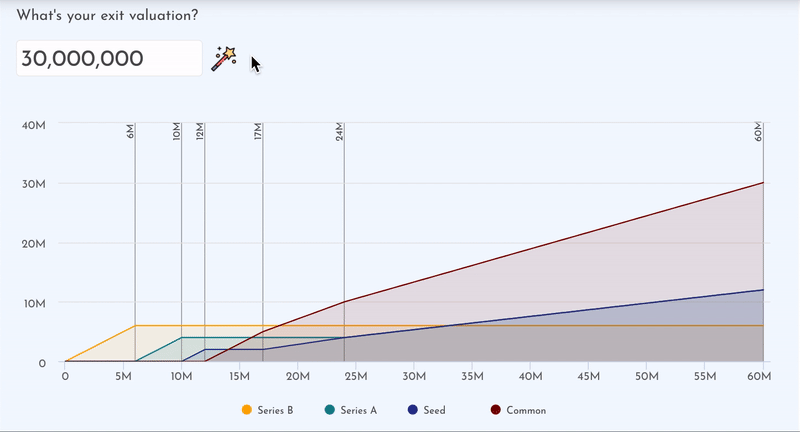 a. Model exit proceeds for each share class
Breakpoint Analysis
The exit waterfall also identifies the distribution breakpoints that help you see the valuation markers at which your share of the proceeds start to change.


b. Distribution breakpoints for your portfolio company's captable
Whether you're an early-stage investor issuing convertible notes, or a late-stage investor sharing pari-passu seniority with early investors - model the exit waterfall to help understand the distribution mechanics. Use the model to identify your target valuation and negotiate accordingly with your future co-investors.
Anything else you'd like to see on your exit waterfall? Let us know in the comments!