Metrics keep getting better
---
We've made a couple of improvements to Metrics this month, to make your portfolio analytics and reporting faster.
Here's what's new:
Smart aggregation: If a company submits metrics to you every month, you can now automatically aggregate them up to the quarter, year to date , year or even since inception.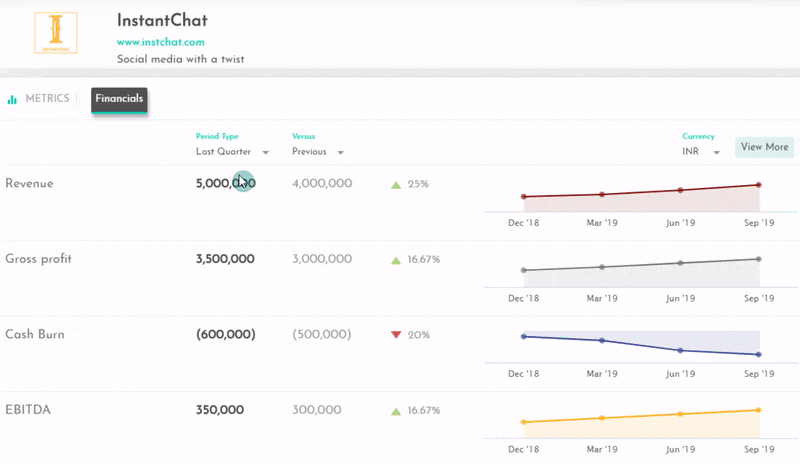 a. Aggregate metrics across time periods
Metrics in fund currency: If you invest around the world, your companies might share portfolio KPIs in their local currency. Wouldn't it be helpful to convert and report to your investors in your home currency?

With the latest update, FX conversions are a breeze. If a company submits their financials in INR, and another in GBP, now convert them to your home currency, say USD.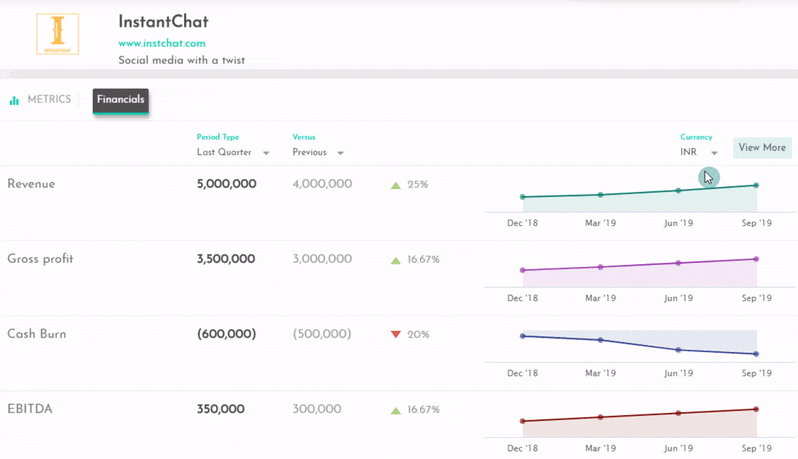 b. Convert KPIs to your home currency
Too lazy to punch in FX rates? Sync'em seamlessly with our Fixer add-on!
Offer more context: When you create a new metric, you can now choose whether the metric should sum (e.g. revenue), or not (e.g. cash). You can also define if the metric is a money-related number that needs FX conversion (like LTV), or not (like # of clients)
Invest in an asset through multiple funds
---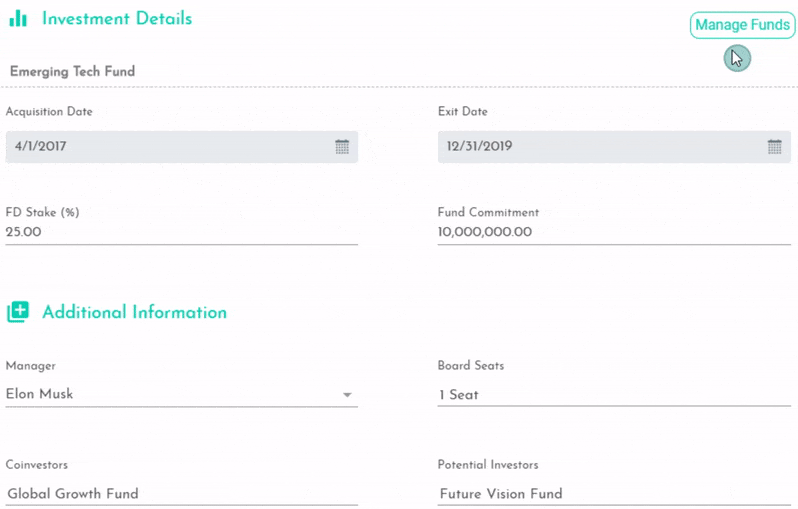 c. Track common investments across funds
Have you ever invested in an asset through multiple funds? If yes, then there's some Christmas cheer for you! Now connect an asset with multiple funds and avoid duplicating underlying data like portfolio metrics.
Also, some existing asset fields such as FD stake, commitment and more are now fund-specific.
Improving portfolio teams: Adding members and onboarding
---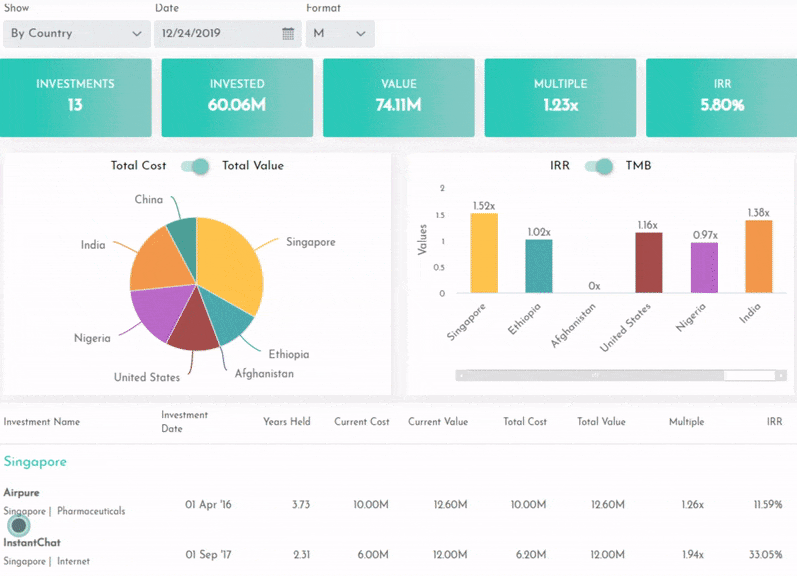 d. Onboard new members easily
We built Teams into Fundwave Jcurve to help fund managers, venture partners and portfolio companies colloborate better. It also helps everyone monitor portfolio performance and record investment details at a single secure place.
With this release, we decided to improve the workflow around onboarding new team members. You no longer need to add members to each asset manually. To make onboarding effortless, members with fund access can simply add themselves to an asset with the 'join' option.
…and much more!
---
On capital notices to investors, you can now get the names of the relevant members of your investor's team along-with their official emails.