SAFE and Convertible Note Modelling
---
SAFEs today have become a preferred mode of financing for most investors. It can get hard to figure out the impact future fundraising rounds and other SAFEs can have on your ownership. That's why we've added scenario modelling for SAFEs and convertible notes.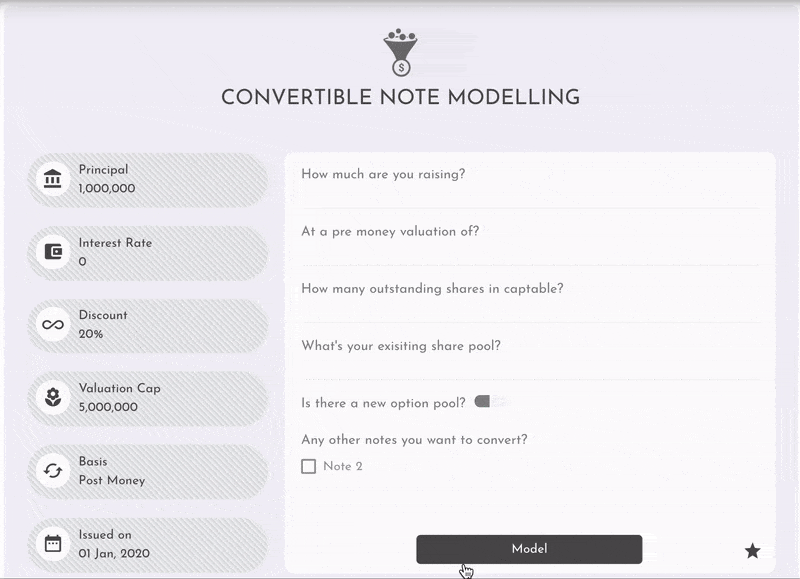 a. Model Convertible Notes / SAFEs
Fundwave's new convertible note modelling feature enables you to estimate the post-conversion value of your note and ownership percentage in the company - for both pre-money and post-money notes. You can also incorporate option pools and view their impact on your shareholding.
Learn more on how to run SAFE / convertible note scenarios here.
New on Timeline!
---
The timeline is a nifty view to stay up to date on your cashflows without diving into a detailed report. It gives you instant access to a company's investment and valuation history. Read more on the timeline here.
Record note conversions
Based on your convertible note scenarios, you can also record and view the actual conversion to equity when the conversion happens. Read more on how to record conversions here.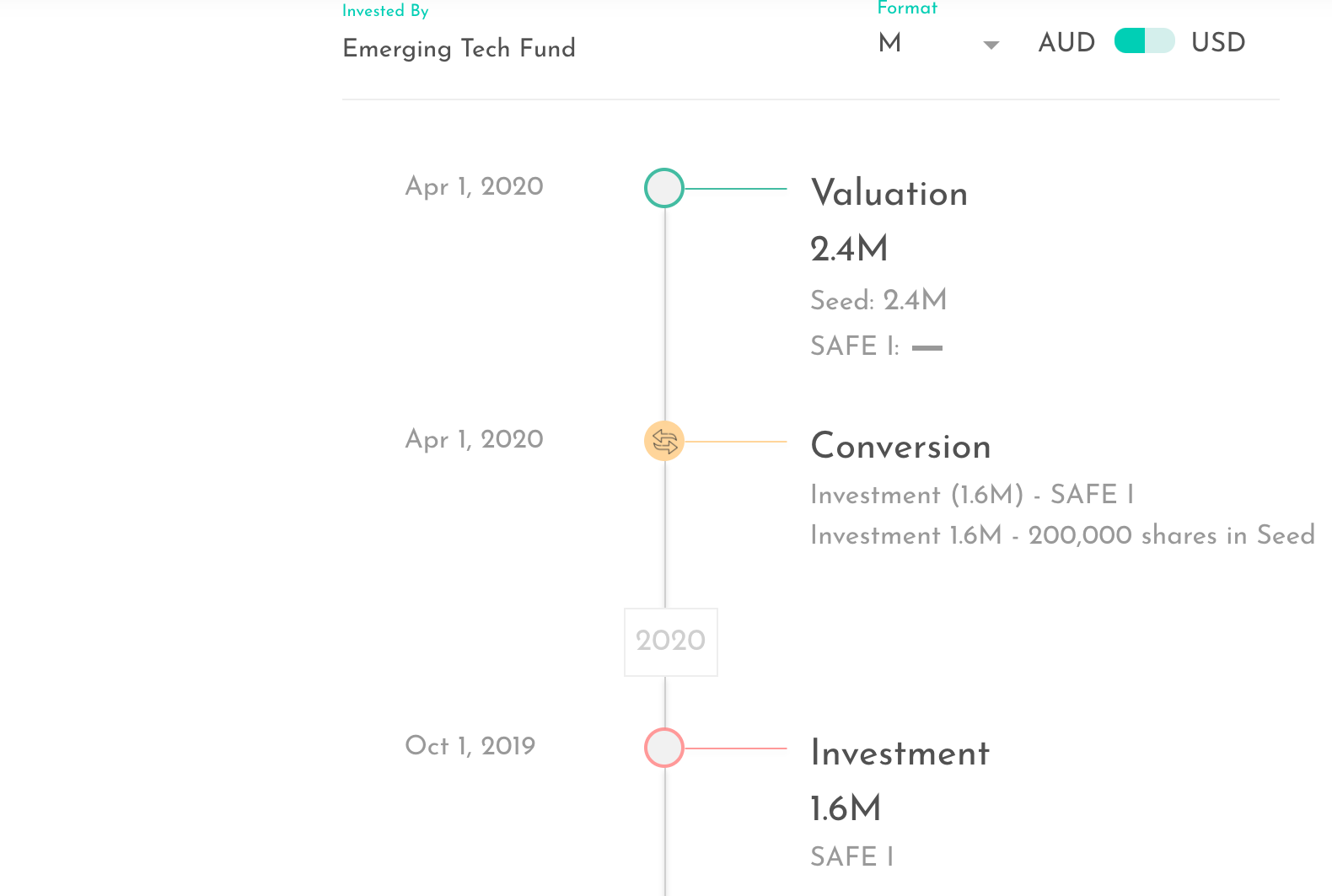 b. View conversions on timeline
Invest across multiple funds
A special shoutout to fund managers with parallel fund structures and fund families. With this release, you can specify an investment ratio for each company and Fundwave will automatically record each entity's share of the total investment amount. No more punching individual numbers manually!
Get the details in our portfolio docs.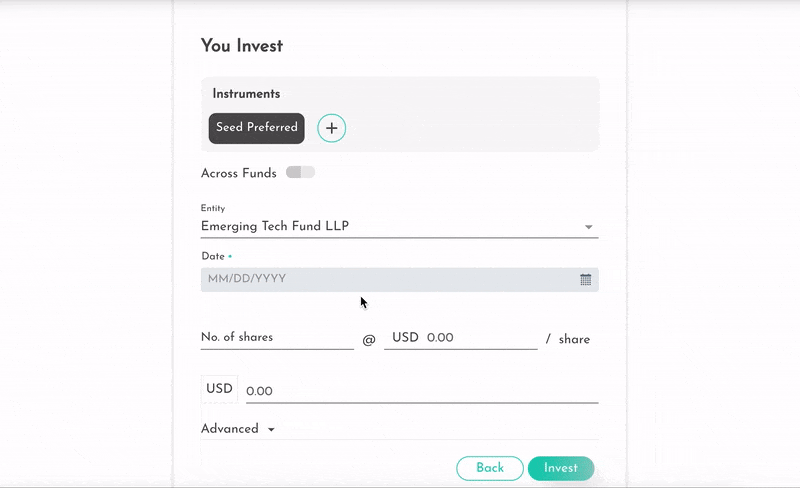 c. Invest across multiple funds
…and much more!
---
Dashboard improvements: The team tinkered with the metric dashboards and made them upto 50% faster. 🏎️
and 12 other bug fixes and improvements.